The Hope Collective
By Hope Co.
The Hope Collective is a podcast series dedicated to raising awareness of Mental Health and Wellness resources across Saskatchewan in interviews with program facilitators, service providers and other helpers on the front lines. We aim to inspire hope in those struggling with crisis, mental illness, or addiction and give them step by step information on how to access the resources available to them.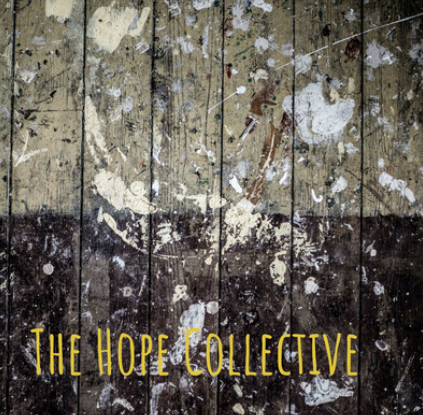 Ride the Wave (Moose Jaw Family Services)- April 9th, 2021
Executive Director of Moose Jaw Family Services, Brenda Zinn, joins Dee to give us an inside look at the wide variety of programs and services MJFS has to offer.
We Got This (Moose Jaw Police and Crisis Team)- March 19th, 2021
Constable Shawn Mohle and Tanya Morland of the Moose Jaw Police and Crisis Team join Dee to give us an inside look at what P.A.C.T is and how they are helping our city in times of crisis.
H. O. P. E. Help One Person Everyday (CMHA Moose Jaw)- February 26th, 2021
Desiree, Lindsey, and Jeremie of the Canadian Mental Health Association Moose Jaw join Dee in a round table style discussion about the programs and services CMHA has to offer.
A Work of the Heart (Intro)- February 26th, 2021
In an introductory episode, Journey to Hope Chair, Della Ferguson, introduces the founder and host of The Hope Collective, Dennarah Martin-Wilk as she sheds some light on who she is and how the project came to be
Teaser
Join the Collective. Our first episode drops Friday February 26th.
---
Hope Summit 2018
The HOPE SUMMIT is an event created by Journey to Hope Moose Jaw, a suicide prevention and awareness committee, with the theme "To Inspire Hope" in mind. The goal of this event is to offer the opportunity for speakers to share, personally or professionally, about the breaking down of barriers, so that life can be lived to its fullest potential.
Journey to Hope Facebook page.
Below are some videos from Hope Summit 2018:
---
Miscellaneous CMHA related videos: