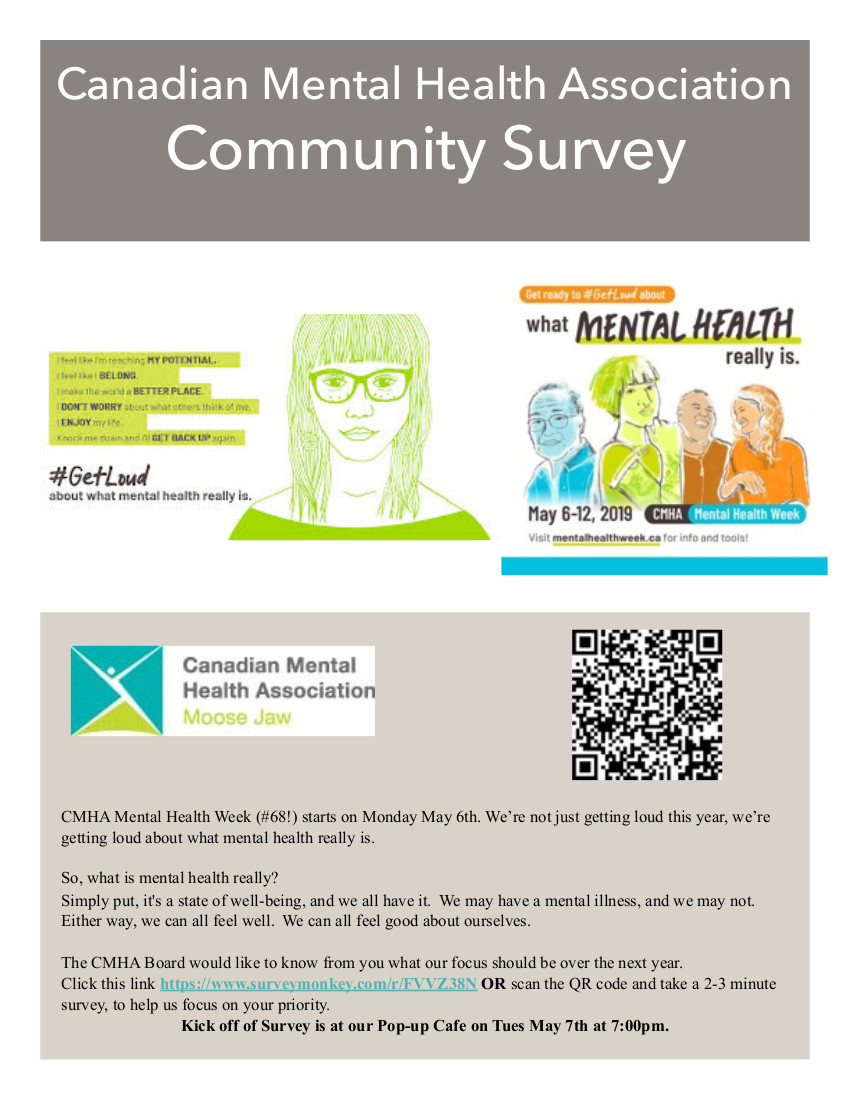 To coincide with Mental Health Week 2019, CMHA Moose Jaw is conducting an online survey.
The goal of the survey, is to find out from the community, what the community knows about CMHA Moose Jaw, and what types of things they would like to see CMHA Moose Jaw focus on, in the immediate future.
The survey can be completed in two to three minutes. The link is below:
https://www.surveymonkey.com/r/FVVZ38N
Please share the link or QR code with as many people as possible!