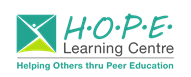 Canadian Mental Health Association has been providing services in Canada for over 100 years.  We provide direct services for people that have experience with mental illness, peer support, education and training, advocacy, system navigation, Vocational programs and many other programs and supports. You can talk to us without any referrals.  We are here for everyone.
ONLINE Wellness Development
Tuesdays from 12:15-12:45
November Schedule Dates
Nov 3rd – Dementia- Louise Svingen RN- Will discuss some of the many misunderstood and generally not recognized signs and symptoms of dementia. She will point out how social isolation can impart the person living with dementia.
Nov 10th – Grief and Loss – Healing Power and Ritual Ceremony – Della Ferguson- with the  changing times and the issues of social isolation we may be putting aside some of the traditional ways we deal with grief and loss. Della will be discussing the Healing Power of rituals and ceremony.
Nov 17th  – Surviving Suicide Loss – Lori Meyer- will be speaking as someone with life experience of the path from the loss to suicide, and moving toward recovery. This is very timely as Nov 21st is Suicide Survivors Day and Journey to Hope will be providing an opportunity to meet with other people who have lost someone to suicide.
Nov 24th  – Addictions – Danielle Cameron- we will talk about addictions and how to stop the stigma around it. We will also be quickly touching on what different drugs look like the methods used to achieve a high and the difference between a stimulant and depressant.
FREE but you must pre-register so we can send you the online link. More topics will be posted for December.  Email me with any topics you may want to learn about.
For more information, you can email hopelc@cmhask.com